Wow! I can't believe it is already time to do the summer update for my Must Read in 2014 list. I'm just in shock that it is already July! June went by so fast!
Well in January I started my list with 18 books and at the update in April I had read 9 of the books off of that list. In the April update I also added another 12, to bring my total up to 30. Looking back over the whole list, I'm feeling pretty good because I have read 15 of the books!
Below are a few of the highlights of the 15 that I've read.
I just loved Duke by Kirby Larson. Click here for a summary on Goodreads. In fact, I haven't found a Kirby Larson book that I haven't fallen in love with. This is going to be a great book to add to my library next year.
Another great book from my list was The Pigeon Needs a Bath by Mo Willems.
Click here for a summary on Goodreads
. I never get tired of the pigeon books. I love each and every one! And I love sharing them with the kids. I made sure to have multiple copies of this book for the kids next year.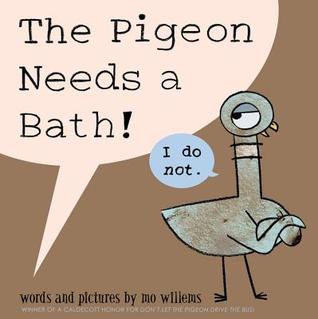 I really enjoyed Peanut Butter and Jellyfish by Jarrett J. Krosoczka. Click here for a summary on Goodreads. I fell in love with this book while showing the book trailer to my Kindergarten and First Grade students.
A book that wasn't on my Must Read in 2014 list, but is a wonderful read, is This Journal Belongs to Ratchet by Nancy J. Cavanaugh. Click here for a summary on Goodreads. This book just wowed me! Once I started reading it, I couldn't stop until I finished. I could really identify with the main character Ratchet (Rachel). Like her, I always felt (and sometimes still do) like I was on the outside looking in when it came to friends and fitting in. If you haven't read this one, I highly suggest that you pick it up.
How have you been doing on your Must Read in 2014 list?