My #booksmiles book this week is one that I spotted and then had to grab off the new book shelf in my public library. The cover immediately drew me in and I had to find out what the book was all about. The book is Pardon Me by Daniel Miyares. Click here for a summary on Goodreads.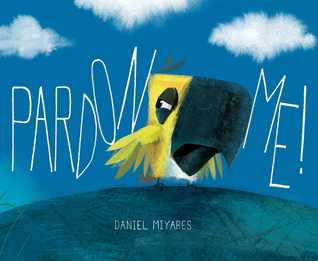 All the main character (the bird) wants is to enjoy the nice little spot that he found to sleep. But he keeps being joined by so many other animals. It reminds me of The Mitten, and The Hat. The ending though, made me laugh out loud! Not going to spoil it for anyone, so you can have the same laughter and #booksmiles that I had!! This is one book that is definitely going on my next order for my library. My kids are going to LOVE this book!
Pardon Me is Daniel Miyares' first book as author and illustrator. You can visit his website at danielmiyares.com. Can't wait to see his next book!
What book made you smile this week?