This meme was started by Sheila at
Book Journey
. The kid's version was started by J
en at
Teach Mentor Text
and Kellee at Unleashing Readers
.
I've been doing A LOT of reading lately! So much that I won't be able to fit it all in one post. Be looking for more posts throughout the week. The snow days this past week didn't help because I spent four hours shoveling by myself on Tuesday, so I was too tired to read! But my do over on Wednesday gave me some reading time! I even had time to post on my Library Media Center blog, which I haven't had a chance to do lately.
Now onto the books!!
The first book this week is the newest installment in the I Survived series by Lauren Tarshis. This one is called
The Great Chicago Fire, 1871
.
Click here for a summary on Goodreads
. I have read all of the books in the I Survived series and I think this one is my favorite one. I was a bit hesitant going in because the book about Pompeii was not a favorite of mine. This one had action from the very beginning and didn't stop! I highly recommend this book in the series. I can't wait to share it with my students!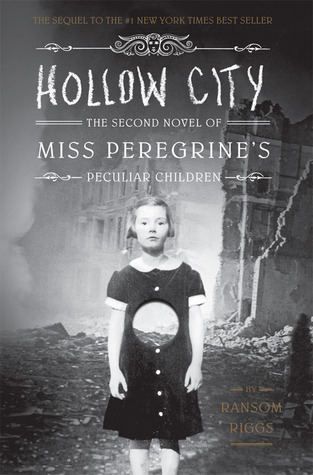 The next book I have been reading since January. It is one that required a lot of thought, so one I got sick I couldn't focus on the book. The book is Hollow City by Ransom Riggs. This is the second novel of Miss Peregrine's Peculiar Children.
Click here for a summary on Goodreads
. I read the first book a while ago and enjoyed it. This type of book is not my usually read, but I was captivated by the picture on the front cover. I was thrilled to see this one in the store because I knew the story wasn't over yet. After another cliff hanger, I'm stuck waiting for the next book to see what happens. Once again the picture on the front cover and throughout the book just fascinate me!
The next two books I
got from
Penguin Young Readers. I received the copies to review.
One of my favorite characters of all times is Froggy! I read the newest in the Froggy series, Froggy's Birthday Wish by Jonathan London. Click here for a summary on Goodreads. I have been a fan of Froggy since I first started teaching. A program that my school used, I had to read Froggy Gets Dressed every year to talk about active listening. I have not met a Froggy book that I haven't liked. This one is just as great as all the others in my book! It will be published on March 10th.
My final book today is Otto the Owl Who Loved Poetry by Vern Kousky. Click here for a summary on Goodreads. I'm a huge poetry fan and this book was great! There was a nice sample from Eliot, Stevenson and Dickinson along with original poems from Kousky. This is such a sweet story about staying true to yourself and finding those that will accept you for who you are. I can't wait to read this to my students.
Just looking back over my selections in this post I realize what a wide range of books I read. I did forget my nonfiction book for this week, so look for it this week.
What have you been reading?
Happy Reading!!
Stacey (@libraryjo92)