This meme was started by Sheila at
Book Journey
. The kid's version was started by J
en at
Teach Mentor Text
and Kellee at Unleashing Readers
. So excited to get back to posting about the books I'm reading. In fact, I'm excited to be reading again. I went though quite a dry spell because I just couldn't focus on a lot, including reading.
I've been reading four early readers or ones that I called leveled readers. All four are due to be published on July 19, 2016. I received them from Penguin Young Readers to review. The four books are
Slow, Slow Sloths
by Bonnie Bader,
Giraffes
by Jennifer Dussling,
Thomas Edison and His Bright Idea
by Patricia Brennan Demuth, and
Tiny Goes to the Movies
by Cari Meister. Click the title for a summary on Goodreads. I know my kids are going to love these books. I love using the nonfiction books to introduce my Kindergarten students to research. We read the book, share a few neat facts, then they go back and try to write a sentence and draw a picture. I learned quite a bit about sloths and giraffes after reading these books.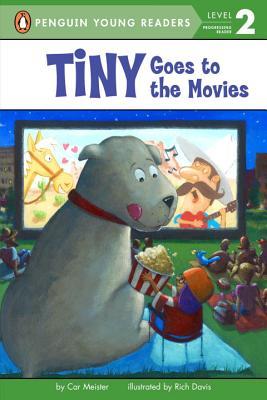 I'm a little late to the party, but I have become obsessed with the musical Hamilton! I download the original Broadway cast recording and have been listening to it nonstop. I was so excited to find
Hamilton: The Revolution
by Lin-Manuel Miranda and Jeremy McCarter.
Click for a summary on Goodreads
. It was so awesome to see the insights and thoughts behind the whole musical. Most times with musicals you don't get that behind the scenes look at the creation of them. Reading the all the little notes that went along the songs made them even more special. It was also so great to have the words to every song right there in front of me because there are some lyrics I missed. I haven't listened to a Broadway cast recording this much since I saw Phantom of the Opera for the first time. Now my dream is to one day see Hamilton! I'm planning on reading the biography that started it all this summer. And a am so happy that Lin-Manuel Miranda has made it cool to be a history nerd!
Happy Reading!!
Stacey (@libraryjo92)