This meme was started by Sheila at
Book Journey
. The kid's version was started by J
en at
Teach Mentor Text
and Kellee at Unleashing Readers
.
I have really struggled with posting to my blogs. One reason is that school has started and I am beyond busy! I'm mentoring two new Media Specialists and unofficially mentoring another. I have a new assistant that I'm having to train as well. All of this has lead me to being in a HUGE reading rut. I have really struggled to even finish picture books. Usually when I'm in a reading rut I rely on my go to books (the Harry Potter series) to get me out of it. But this time I couldn't even focus on reading any of the series!!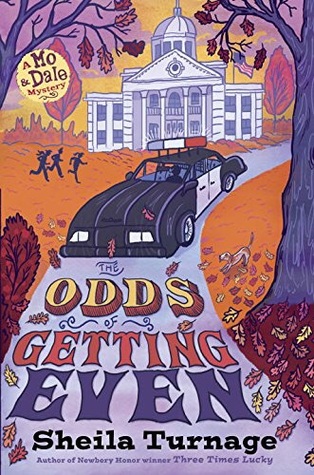 I think this weekend I have finally broken through my reading rut! I finished seven books! Only three of the seven were picture books. The weather here this weekend was rainy, windy, and just plan gray. It made me not want to do anything. So I picked up a chapter book that I had received from Penguin Young Readers, The Odds of Getting Even by Sheila Turnage.
Click here for a summary on Goodreads
.
This is a Mo and Dale mystery. It is the third book in series that started with Three Times Lucky. In my opinion, this series keeps getting better with each book. I loved that Dale took on a bigger role in this book. He really came into is own. I hope that Sheila Turnage will continue with Mo, Dale, and all the others in Tupelo Landing for a few more books because I'm not ready to say good-bye to them yet!
Once I finished The Odds of Getting Even, I picked up another book from Penguin Young Readers. This time it was Harriet the Invincible by Ursula Vernon. She is the creator of the Dragonbreath series. Click here for a summary on Goodreads. This is such a great story because it is not your typical princess story. I love when books/stories take a bit of a left turn from where you think the story might go based on the cover. I can really identify with Harriet because I am not a girly girl either. I would not make a good princess at all! I can't wait to share this book with my kids.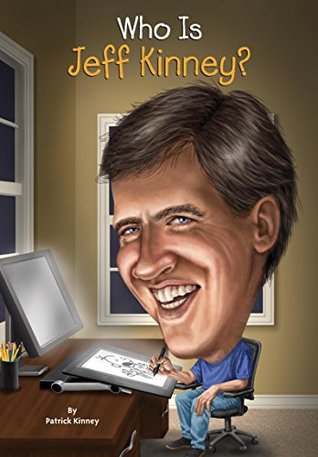 I was on roll with having finished two books. I then moved on to nonfiction. It is no secret I am a huge fan of the Who Is, Who Was series. I was sent, from Penguin Young Readers, two of the newest in the Who Is series: Who Is Jeff Kinney (Click here for a summary on Goodreads) and Who Is Malala Yousafzai (Click here for a summary on Goodreads). I learned so much about both of these individuals. Both are very interesting people who have led very different lives. I now want to read I Am Malala Yousafzai to find out more about this very brave girl. I know that that the Jeff Kinney book is going to be a huge hit at the book fair in a few weeks. I just loved how Jeff Kinney's younger brother Patrick was the author for this biography.
With four books under my belt, I then moved on to three picture books and began another chapter book. I'll post about them tomorrow. My goal is to get back posting and being a presence on Twitter. I miss the friends that I've made there and I need to connect again. I've been feeling rather adrift and alone lately and I need to start making connections again.
Happy Reading!!
Stacey (@libaryjo92)